Science Advisors
Professor Dave Kelly
School of Biological Sciences

University of Canterbury
Christchurch
Professor Dave Kelly is a population ecologist at the University of Canterbury interested in bird-plant mutualisms, particularly the adequacy of pollination and dispersal services in New Zealand. He has published extensively on masting, the irregular flowering and seeding characteristic of our dominant indigenous grasses, and the effectiveness of biocontrol agents. Dave teaches courses on ecology, evolutionary ecology and conservation. Dave has been a Science Advisor for the Trust since 2011.
http://www.biol.canterbury.ac.nz/people/kelly.shtml
Dr Warren King
AgResearch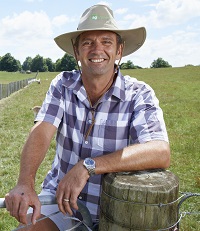 Dr King is currently a senior scientist in the Farm Systems and Environment Group at AgResearch. His research is focused on the ecology and management of grazed pastures, and includes pasture establishment, persistence, diversity and production as well as the interaction with the environment. Assessment of the value that pastoral technologies generate is a key theme. His PhD study was supported by the Hellaby Trust and he became a Science Advisor in 2015.